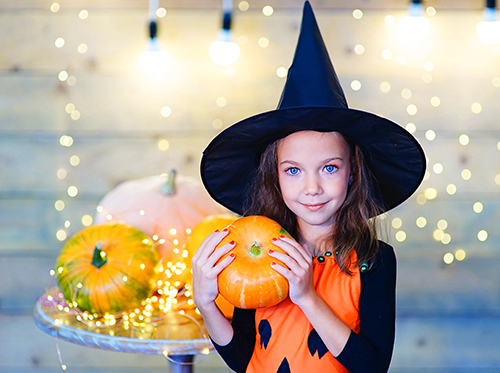 Having teeth encased in braces can be discouraging during Halloween. If you or your child has braces, there are certain candies to avoid this holiday season—and in general—while you have braces. Candy can be tempting, especially for children.
But don't worry; other sweet treat options can readily take their place. Take a look at the American Association of Orthodontists' tips on how to keep your braces safe.
Treats to avoid because they can cause damage to your braces include:
Hard candies
Chewy candies
Nuts
Caramel
Licorice
Jelly beans
Taffy
Bubblegum
Hard pretzels
Popcorn
These goodies should be avoided because they have the potential to bend or break your braces. Broken brackets and loose wires can waste time and money.
Switch out hard, chewy, and sticky candies for these options in the mean time:
Soft chocolate
Peanut butter cups
Gelatin treats
Ice cream
Smoothies
Root beer floats
Apple cider
Encouraging your child to stay with alternative, braces-friendly treats may prevent her from trying to eat candies that could break or damage braces. Halloween can still be fun, especially if your youngster (or you) don't have to visit our White Bear Lake, Eagan, Apple Valley, or Pine City, MN office get braces fixed.
Make sure to remind your child to avoid harmful candies, and encourage him to exchange treats with friends to make it more fun. Only passing out candies that children can eat safely, such as soft chocolates, can make them feel included.
Drs. Erickson and Aamodt and our team hope you enjoy your Halloween season, regardless of whether you are wearing braces.