Our highly trained, knowledgeable staff is dedicated to creating beautiful and healthy smiles in a comfortable and friendly atmosphere. We pride ourselves on your comfort and make every effort to make your time with us as pleasant as possible.
Drs. Erickson and Aamodt and each of our staff members is dedicated to our patients' successful treatment outcomes. To stay current with advances in orthodontics, we attend continuing education seminars, conduct team meetings, and do in-office training. We strive to keep you informed throughout the treatment process so we encourage you to ask questions. We find informed patients are more comfortable with their treatment, and that gives them the best possible experience and optimum results.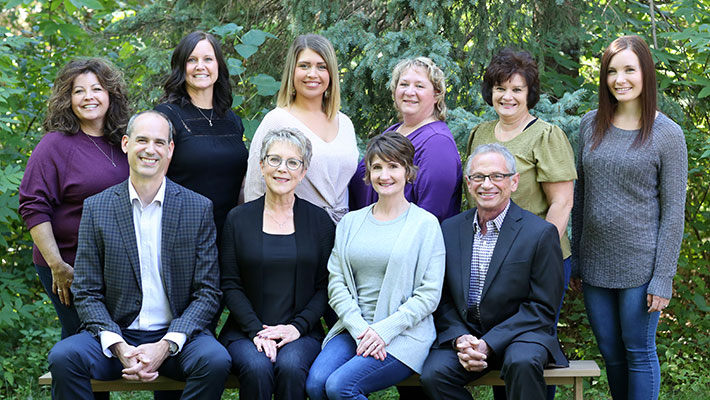 ---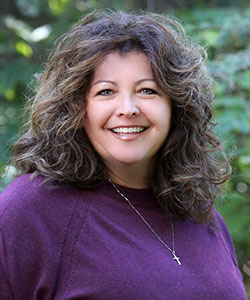 Trish
Office Manager & Licensed Dental Assistant, White Bear Lake
I enjoy meeting and building relationships with patients and their families. It is so fulfilling seeing how pleased everyone is with the beautiful smiles when treatment is completed!
Trish attended Lakeland Dental and Medical Academy, started in the dental field in 1992, and joined Erickson-Aamodt Orthodontics in 1993. In addition to managing the White Bear office, Trish is also the Treatment Coordinator. She answers the phones, sets appointments, files insurance, and is a backup assistant in the clinic when needed. Much of Trish's free time is spent with her husband, two girls, dogs, and friends at their cabin.
---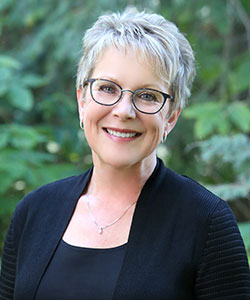 Karla
Office Manager, Eagan
I like working with our great staff and appreciate getting to know our wonderful patients and families!
Karla attended Northern Michigan University, has worked in the dental field since 1990, and joined Erickson-Aamodt Orthodontics in 2020. In addition to managing the Eagan office, she is also the office Treatment Coordinator and handles insurance matters, too. Karla is married, has two wonderful children, and resides in Hastings. She enjoys biking, kayaking, working on stained glass projects, and traveling at every opportunity.
---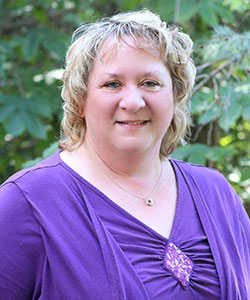 Cindy
Office Manager, Apple Valley
I like getting to know our patients and their families and having them feel as comfortable as possible when arriving for their appointment. I especially love to follow each person's treatment plan and see their happiness with their great smile when they're finished!
Cindy graduated from a dental assisting program in 1995 and worked in the pediatric dental field before transitioning to the front office. She joined Erickson-Aamodt Orthodontics in 2005 and makes sure our office runs smoothly. She handles the bookkeeping for the practice, insurance, and all financials, and scheduling matters.
---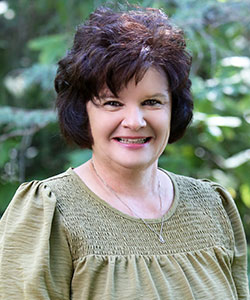 Vickie
Licensed Dental Assistant
I enjoy working with great coworkers and like talking with our patients and watching them grow over the years. Seeing the end results, when they get their braces off and their new smile is revealed, is so much fun!
Vickie graduated from Century College with a Dental Assisting degree in 1993 and joined Erickson-Aamodt Orthodontics the same year. She provides chairside assistance during procedures, takes X-rays and impressions, and handles lab work. Vickie has been married for over 30 years and has two children and one grandchild. She loves to go to the family's place up north, take her dogs for walks, go four-wheeling, and watch the family have fun skiing. She also likes to read and shop.
---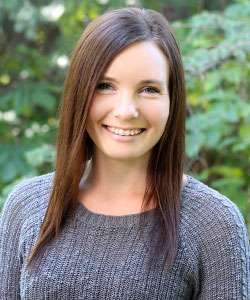 Sadie
Licensed Dental Assistant
I enjoy getting to know all the patients and watching them grow during treatment. Seeing the changes with their smiles, and how happy they are, is really rewarding!
Sadie graduated from Century College with her Dental Assisting degree in 2018 and immediately came to work with us. She assists the doctors with procedures, takes impressions and X-rays, pours up models, and gives oral hygiene instructions to patients. When she's not working, Sadie enjoys time with her fiancé and their young son; they have another child on the way, too. Sadie enjoys times with family and friends and loves being outdoors, especially deer hunting, fishing, and going on walks.
---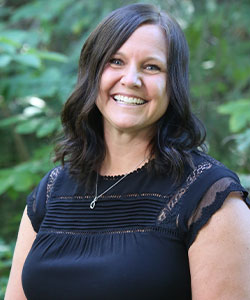 Casey
Licensed Dental Assistant
I love getting to know the patients and their families. It's fun seeing them grow up and finish their orthodontic journey with a new smile! I knew I wanted to be an assistant when I had braces as a teen: the office I went to was so fun and I appreciated what they did for me!
Casey attended Century College from 1998-2000 and worked for an orthodontist for 20 years until he retired. We were happy when she joined Erickson-Aamodt Orthodontics in 2020. She assists with putting on braces and reties, pouring up models, taking X-rays and records, and Invisalign® scans. Casey and her husband of over 15 years, who were high school sweethearts, have two amazing children, Brielle and Weston. The kids keep the family busy with their many extracurricular interests and activities. When she has free time, Casey enjoys golf, shopping, and hanging out with her family at the lake.
---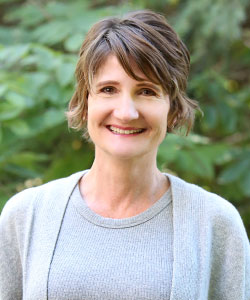 Jill
Licensed Dental Assistant
I like working with a great team and love getting to know the patients and seeing them every six weeks or so. It's fun to be a part of making someone's smile bigger and brighter!
Jill started in the dental field in 1991 and has worked in several specialties, but always comes back to ortho. She joined Erickson-Aamodt Orthodontics in 2017 and works in the clinic where she assists the doctors, takes records, educates patients, and manages/orders inventory. Away from the office, Jill enjoys time with her husband of almost 30 years, Paul, and their four adult daughters. They are looking forward to soon being grandparents, too. Jill and Paul enjoy walks with their two Newfoundland dogs, biking, and golfing, and Jill loves to read and do yoga.
---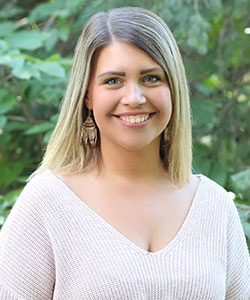 Anna
Licensed Dental Assistant
I enjoy talking with and getting to know my patients. It's rewarding to build relationships and connections with people while helping them achieve a new smile!
Anna is a Licensed Dental Assistant who graduated from Century College. She has been with Erickson-Aamodt Orthodontics since 2018. She greets patients, assists the doctors, does lab work, and provides oral hygiene education to patients. Outside of work, Anna enjoys spending time with her fiancé, Chris, and her three children, Tatiana, Olivia, and Christopher. The family enjoys fun kid adventures and loves their time together.